The Bailey Motorhomes Range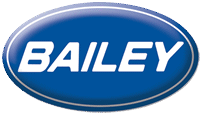 Dolphin Dorset are proud to display the Bailey Motorhomes product range from our premises in Christchurch.
Model Range
Bailey's motorhome ranges have been developed using over sixty five years' experience in leisure vehicle production and design. All of their vehicles are manufactured in our state-of-the-art South Liberty Lane production facility and are constructed using the ground-breaking Alu-Tech body shell design.
The Bailey 2016 range consists of the Approach Advance and the Approach Autograph model ranges:
Approach Advance
Four introductory level coachbuilts catering for up to six people with layouts suitable for both couples and large families
baileyofbristol.co.uk/advance
Apprach Autograph
Range of sixluxury coachbuilts catering for up to six people with layouts suitable for both couples and large families
baileyofbristol.co.uk/autograph
Downloads
The complete selection of Bailey brochures and their latest price list are available to download from baileyofbristol.co.uk/downloads