Dolphin team to run the Southampton Marathon for Cash for Kids
This April, members of the Dolphin team will be donning their running shoes and taking part in the Southampton Marathon to raise money for Wave 105's Cash for Kids. The marathon, which is a first for Southampton, takes place throughout the city on Sunday 23rd April.
Tom Willis, After Sales Manager and Branch Manager Graham Emery are training hard for the event. Both are experienced runners, with this being Graham's 14th marathon! He will be sporting his Gingerbread Man outfit for the event!
Dolphin Motorhomes announced Cash for Kids as its charity last year and has continued to support the charity this year to help raise some much needed funds for local children.
Tom Willis, After Sales Manager for Dolphin Motorhomes, said "The marathon is going to be hard work, but none more so than for Graham who will be in his gingerbread man outfit! He is a keen runner but that adds a whole new challenge! At Dolphin, we are committed to supporting Cash for Kids and hope we can raise some much needed funds for them."
Please dig deep and support Dolphin Motorhomes in their quest to raise some much needed money for Cash for Kids https://www.cashforkidsgive.co.uk/campaign/wave105-1000faces/fundraisers/graham-emery/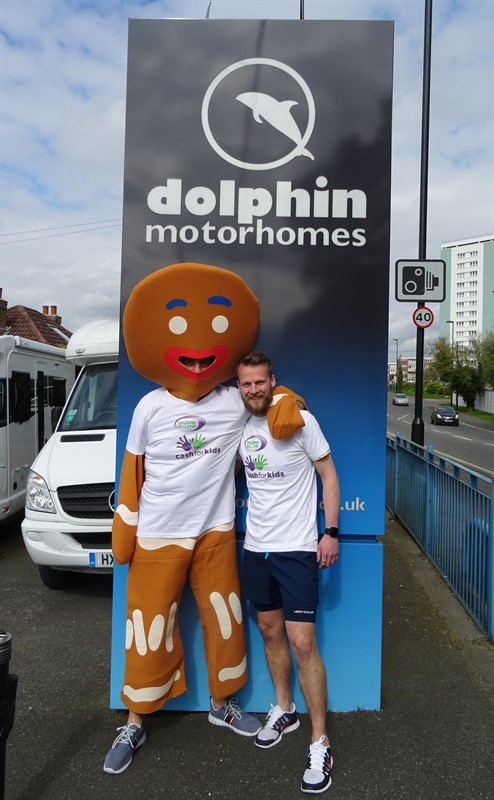 Date created: 13 Apr 2017