Mike O'Connor on his travels...
Now semi-retired, our very own Mike O'Connor has a bit more spare time on his hands. Last year, he purchased an Elddis Envy 135 and is now able to spend lots of his time enjoying it with his wife Andra and dog Mabel.
Last weekend, Mike and Andra went to Southdown Way Camping Park for the weekend. They were joined by their families and had a fabulous weekend enjoying the sunshine and views.
Mike said he would definitely recommend the site for motorhomers and really enjoyed his time there. It is adjacent to the South Downs Way path which is perfect for dog walking and generally getting out and about. There is a local pub in the village called the Greyhound which is walking distance and serves great food.
Although the site facilities are good, the shop doesn't have a huge selection - just bare essentials. The shower block, toilet facilities and washing facilities are great. There is also a fridge and freezer facility onsite for those with need it.
Have you been somewhere you could recommend to other motorhomers? Send us some photos and the details. marketing@dolphinmotorhomes.co.uk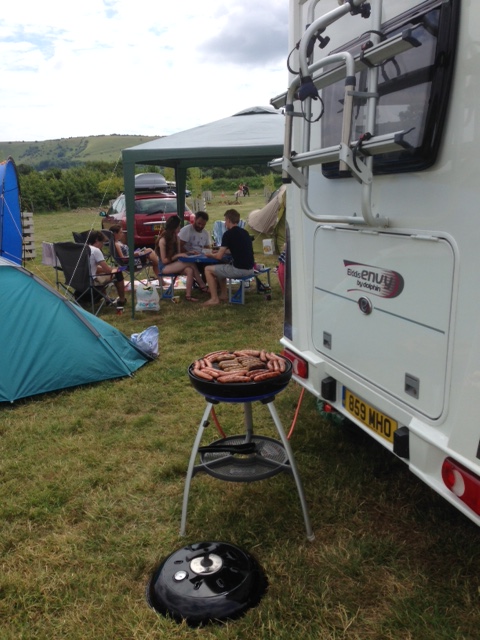 Date created: 24 Jul 2017