Come and see us at the NEC!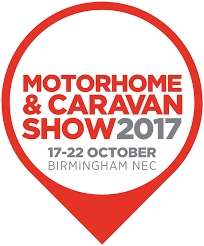 Motorhome Show, NEC Birmingham. Tuesday 17th to Sunday 22nd October
The Dolphin team will once again be at the UK's biggest motorhome show featuring all the major UK and European manufacturers under one roof. See the latest 2018 models from all the key manufacturers at this year's NEC. Our team will be able to tell you about the new products on their way to us now.
Whilst we do not have our own stand at the show; five of our sales team will be working on the following manufacturer stands:
Graham Emery & Andy Diggle: (Swift / Hall 6 Stand 31)
Visit Graham and Andy on the Swift stand to not only hear all about the brand new exclusive Swift Spirit range, but to see them too! We will have two Spirits at the show – Swift Spirit 184 (Van Conversion) and Swift Spirit 664 (Coachbuilt) parked outside the main entrance.
This stylish and eye catching range includes four van conversion models and an enhanced coachbuilt range with another nine models. All vehicles in the Spirit range have an exclusive tech flat grey external finish which is not possible to buy anywhere else.
Both the van conversion and coachbuilt ranges include Fiat 16" Alloy wheels, Solar panel, awning canopy, Fiat integrated satellite navigation, DAB high level radio with steering wheel controls plus much more.
Cheryl Aldis & Steve Barnes: (Auto-Trail / Hall 7 Stand 20)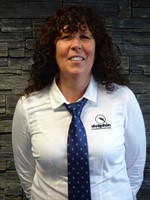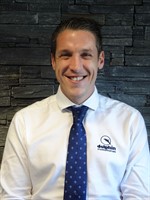 All Tribute motorhomes and van conversions will now be badged as Auto-Trails for 2018. All models have received a makeover involving Auto-Trail branding and an updated graphics scheme.
In the Imala range, there are a number of updates, including an enhanced body construction, improved LED lighting and new rear light clusters, as well as an all new model – the 732 with transverse island bed layout.
Auto-Trail has also introduced a new Tracker, called the LB. At 7.6m and with a gross weight of 4250kg, it's a 4/6 berth with travel seats for two or four (depending on lounge configuration). It has a lengthways island bed, an L-shaped kitchen with microwave and a slim line fridge/freezer.
Visit Cheryl and Steve and they will show you around the full line up of 2018 vehicles.
Ryan Smith: (Elddis / Hall 20 Stands 39)
Visit Ryan on the Elddis stand who will talk you through the Elddis Envy range which is bespoke to Dolphin Motorhomes and comes with a whole host of extras as standard. This stylish and eye catching range has bespoke features including metallic graphite grey or white cab & bumper, silver dashboard kit, silver front bumper grill and much more. We will have an Envy 185 at the show for you to view.
The main change to the Envy range is the Compact 105 which sees a revised washroom layout at the rear.
If you would like to speak to any of our sales team during the show; please contact us on 02380 406777 and we can make all the arrangements!!
Date created: 16 Oct 2017